It's 2021, there's no such thing as business as usual.
In today's world of work, if you do not Spark your people, they will struggle, and rapidly leave. It's already happening at a pace we've never before seen.
There's a divide that is fast becoming a chasm in the world of business and organizations, a fracture between what leaders feel pressured to deliver to shareholders and customers, and how people want their work to make them feel. For years, this showed up as enduringly low levels of engagement, meaningfulness, retention, purpose, trust, productivity, happiness, satisfaction, and performance.
Pouring fuel on the fire of discontent.
Recent events did not create this issue. Disengagement, discontent, lack of motivation, purpose, meaning and potential have been drags on the system for years. Burnout, isolation, and dehumanization were huge issues long before the pandemic. But, they have now been massively exacerbated, so much so that 25-50% of employees - including those you consider your BEST people - are now actively seeking, or will soon be seeking, new jobs. Often, without even having their next job lined up. That's how badly they want to leave.
Organizations and leaders know this, and are distraught by it. Nobody wants the depth of disconnection and disengagement we're witnessing today, it's hurting everyone. But, there's also a brutally hard truth we need to face:
All too often the hierarchical cultures that canonize openness, merit, creativity, equality, personal development, and humanity unwittingly operationalize repression, dehumanization, the annihilation of boundaries, preservation over innovation, and a lack of investment in individual growth and flourishing that engenders distrust, disloyalty, and contempt.
No one organization, team, or leader is immune.
Mission statements and value declarations no longer carry any weight. "Don't tell us you care, just care!" The disdain has now grown into frustration, futility, and contempt. Even in companies that, from the outside looking-in, are the envy of the working world, this dynamic is unfolding. And, the pandemic has surfaced a level of pervasive latent discontent that is now "all of our problems" to deal with.
But, what if that problem is really our greatest invitation?
What if this moment is serving up the single biggest invitation to reimagine the way to operate, build, lead, serve and create? What if we take this as an opportunity to finally invest in the individual growth of the very people who have not only kept us alive but also allowed us to reinvent and thrive on an organizational level? What if we elevated individual flourishing to the level of organizational flourishing? What if we stopped talking and declaring, and started doing and being? And, investing.
We are in a moment of profound reckoning.
How we handle this moment, as leaders, teammates, educators, communicators, and, well, just real human beings, will determine the fate of our organizations. Our ability to keep our best people, then inspire them to perform at extraordinary levels has never been greater. But, in order to do that, it's time to invest.
Truth is, everyone wants to do better.
This is not an us vs. them scenario. The current state of work benefits a precious few. And even those few are starting to feel the pain. Individuals lose, communities lose, organizations lose, and those who are poorly served by products, services, solutions, and outcomes that don't come close to representing any one person or team's best lose. Societies lose. And, right now, that's just not okay.
Attempts to intervene, even in Before Times, to motivate, increase engagement, retention, performance, and productivity often either outright fail or deliver incremental, rather than transformative results. Again, it's not a blame thing. Organizations want to do right by their leaders, employees, customers, and communities.
So, where do we go from here?
There are a great many tools, typing systems, indexes, and programs on the market that are effective in the context of their unique applications and the questions they each answer. Some focus on more generalized personality traits, insights, and tendencies, others on relational styles, communication dynamics, strengths, weaknesses, and skill-building. There's great value in many.
The Sparketype Assessment and tools are different.
The Sparketype Assessment focuses on a single question: it reveals your unique imprint for work that makes you come alive or "Sparks" you. This is the sweet spot between:
Meaning

Flow

Excitement & energy

Expressed potential (performance)

Purpose
When you know your Sparketype, everything changes.
When you know your Sparketype, then align your work with it, everything changes. You feel a sense of meaning, lose yourself more readily in flow, become excited and energized, step into a higher level of potential and performance, and are fueled by a sense of purpose.
Until you know you know your Sparketype, you're largely stumbling in the dark. You may occasionally land upon some level of alignment where things just seem to work better, but you never understand why, nor are you able to replicate the feeling and the level of excitement and performance on new teams, projects, and more.
When you Spark leaders, motivation becomes a non-issue.
When leaders discover their Sparketypes, they don't just tap into what makes them come alive (which makes the work way more rewarding), they also show up as more effective, authentic, energized and excited, and inspired. People sense and respond to that in a powerful way.
But, that's not all. When leaders help team members discover and tap their own personal Sparketypes, they end up with teams where each member becomes intrinsically motivated by work that fills them with meaning and purpose, drops them into flow where they lose a sense of time and tap into a wellspring of performance.
The team benefits, the results benefit, and each person benefits from the feeling they're doing the work they're here to do. And, the organization, in turn benefits from a Sparked culture where people do their best work without the need for carrots or sticks simply because it's the work they can't not do.
Not just stories, big data.
Since releasing the Sparketype Assessment, more than 500,000 individuals and organizations have engaged with the tool, generating more than 25-million data points and stunning levels of insights, applications, follow-on tools, and programming.
Preliminary data from our Phase II study shows:
The more your work aligns with your Sparketype® the more likely you are to be:
Energized & Excited
"I feel energized by my work and excited to dive in."
Powered By Purpose
"My life has a clear sense of purpose and direction."
Fueled By Flow
"I become deeply absorbed in my work and lose a sense of time."
Alive With Meaning
"My work feels deeply meaningful, like I'm doing something that matters."
Performing at Your Best
"I feel like I'm performing at or close to my full potential at work."
Turns out, the numbers back up the stories, with exceptionally strong correlation coefficients between doing the work of your Sparketype and markers for these five highly-desired states ( r-values between +0.5 and+.0.8).
What is the best "first step in" to working with the Sparketypes for organizations and leaders?
Working with everyone from the Executive Leadership Team of a 250,000 person enterprise to global service organizations, individuals, and startups, we've seen tremendous insights and applications in the context of leadership, engagement, performance, and beyond.

Take the Sparketype Assessment
- it's free online. Do not be deceived. Just because we've decided not to gate this tool behind a paywall does not mean it is not powerful and effective. It is simply an expression of our value of accessibility.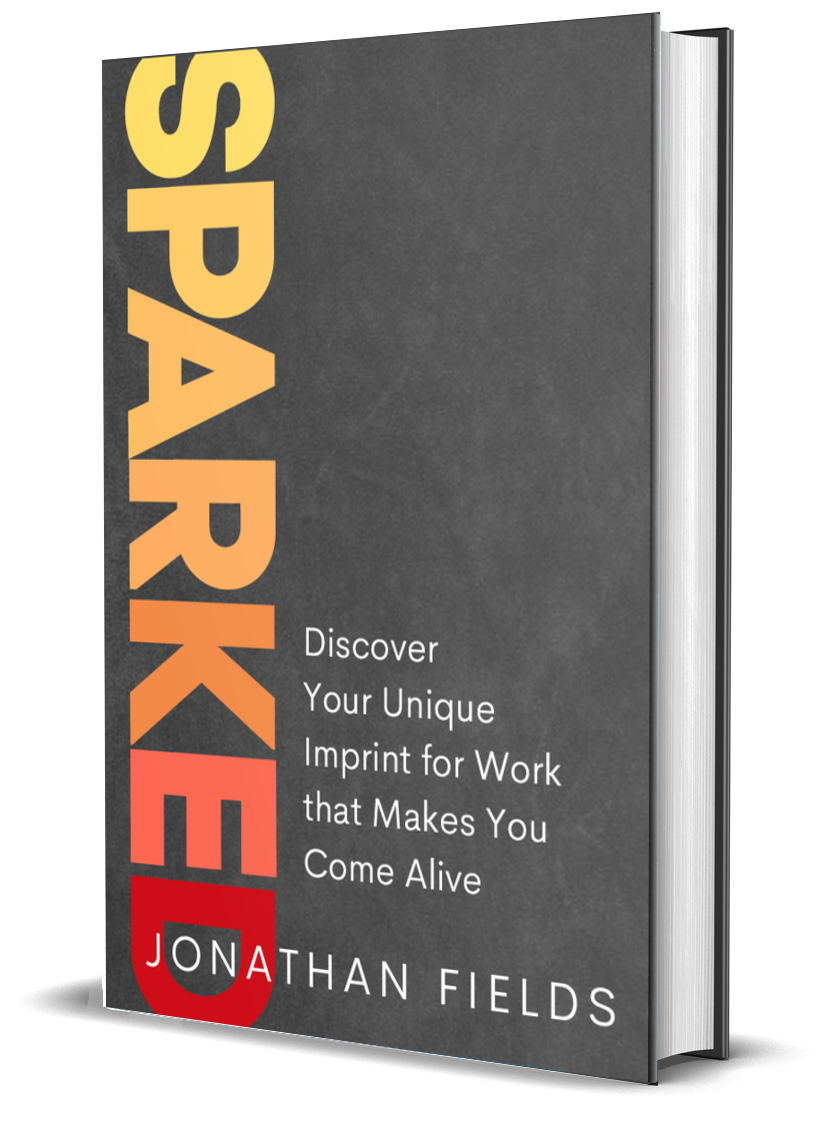 Share the assessment with colleagues
- have them complete it and share your results with each other. This, alone, even without guidance can be an incredibly powerful and eye-opening exercise.

Purchase the book, SPARKED, for your leaders and teams - after having them complete the assessment, the book is an incredibly valuable and insightful complement that can also be used to guide conversations that lead to understanding, intrinsic motivation, and better communication and collaboration. Substantial bulk discounts available here. Books may also be bundled with speaking (see below)


Explore Certified Sparketype Advisor
- available for individuals, helping professionals, consultants, coaches, HR, L&D, and leaders to learn to work with the Sparketype body-of-work, programming, and tools, with custom educational options available and applications ranging from leadership to motivation, engagement and more.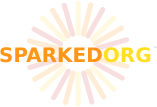 Inquire about our Spark Your Work Workshops (form below)
-
delivered in virtual and, where appropriate, in-person formats, these workshops that can be tailored to individual employees, teams, or leaders. Depending on the experience, they may be as short as 90 minutes, or as full as daylong experiences, and we can accommodate groups of any size.
For inquiries, please reach out to us here.