Get 7-Days of Coaching & Community for Only $1
($50 value) When You Order SPARKED Today!
Order SPARKED from any bookseller now, then share your order info below to
unlock your 7-day trial membership in the Sparked Collective for only $1, including
weekly coaching, big-hearted community, insights, and inspiration!
---
Upgrade to Premium Profile | Save 50% Today!
You've discovered your Sparketype®. Now what?
Upgrade to your custom, 60+ page Sparketype Premium Profile, drawing upon proprietary intel from our global database of over 800,000 people, more than 40-million data-points, and years of practical field-work with individuals, teams, advisors, and some of the largest organizations in the world.
---
Unlock Next-Level Insights & Make Better Decisions
Discover far more in-depth

about your 3 Sparketype elements, fueling wisdom and possibility on an entirely different level.
Gain a revealing look into how others often see you, and how they describe you (though they'll rarely ever tell you) when you're sparked.
See your Sparketype's common unconscious patterns, and how these hidden impulses either enable or shut down your ability to come alive.

Discover where your Sparketype may lead you off-the-rails

and into struggle-mode, and how to avoid getting derailed.

Understand how and why the very thing that lights you up, can actually burn you out

and deplete you when done "wrong."

Unlock key insights

about how your Sparketype often shows up in different types of work environments, and how to harness its power.

Learn how to bring your Sparketypes into teamwork

in a way that both makes you come alive, and positions you for growth on a team.
Tap your Sparketype Profile to

become a more effective, inspiring, connected, confident, and even beloved leader.

Unlock the power of your Sparketype Profile in remote work

settings, and avoid creating experiences that stifle you.

Learn how to leverage the power of your Sparketype when starting your own business,

practice, or endeavor.

Gain a clearer understanding of the unique workplace triggers

that people with your Sparketype Profile often bump up against, and what to do about them so they don't derail you or your career trajectory.

Discover a curated "starter list" of jobs

that may align well with your unique Sparketype profile.
---
I've had the pleasure of watching the Sparketype work evolve from the beginning, and this latest iteration takes the work to a whole new level. I found so many new insights into my Sparketype, and some very practical ways to work with all three elements of it. I'm excited to start implementing these new learnings both for myself and with my team — and highly recommend the premium report if you're looking for a deep, nuanced, and actionable understanding of your Sparketype!

- Rachel A.
The Sparketype Premium Profile is extraordinary. It's powerful enough to have knowledge of your own primary, shadow and anti Sparketypes, but knowing my profile on a much more comprehensive and deeper level is tremendous. After exploring my premium profile, I feel like I know myself in a more profound way. It connects the dots between knowing who I am and the work that makes me come alive, to knowing how to put that insight into practice so I can feel even more engaged, in flow, and on purpose in my work, and in other areas of my life. I now have a greater awareness of what's working for me, and where I'm tripping myself up on the pathway to growth in the work I do. With the premium profile, I feel like I have a clear roadmap to a thriving work and career path that is truly the best fit for me.

- Matt M.
The profile went far beyond what I expected! The report was a huge help in preparing for job interviews as I make my next career move. I would highly recommend the premium profile to anyone looking to gain a deeper understanding of themselves and their work. The level of insight and guidance provided is truly invaluable, and I feel more motivated than ever to pursue my passions and reach my full potential. Thank you for this amazing resource!

- Steve K.
---
Upgrade to your Premium Profile now and pay only $19.95
(50% off the $39.95 regular price).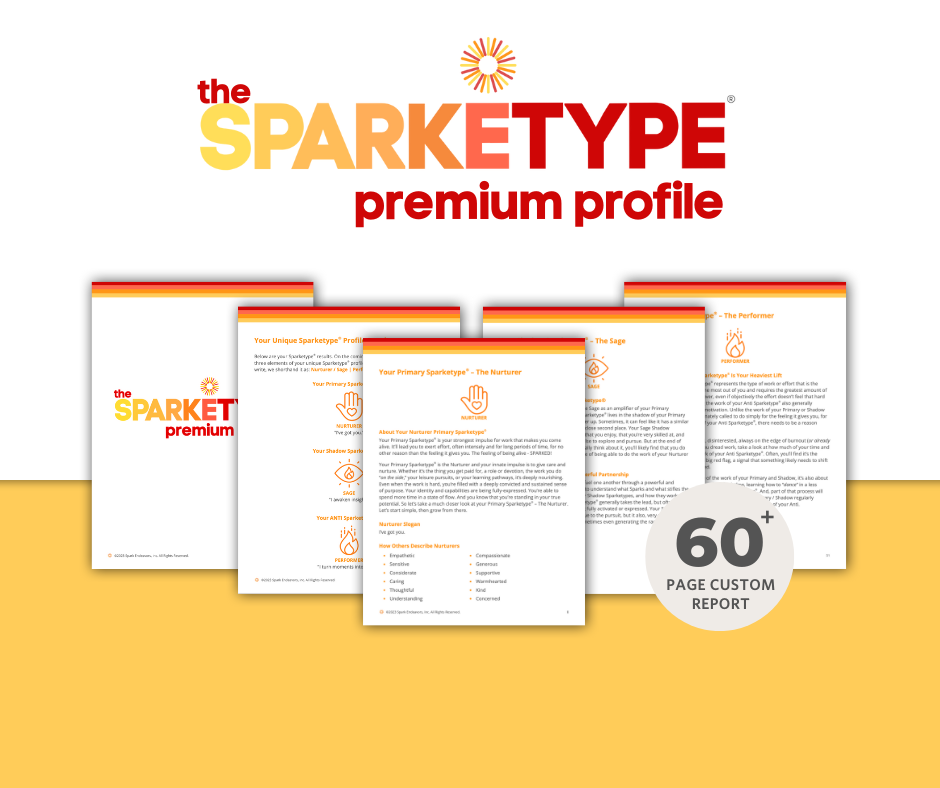 Only $19.95 | 50% Savings
This is incredible! Now, what?
How do I tap the wisdom of my Sparketype profile to do more of what makes me come alive and less of what empties me out, whether I stay and reimagine my current work, look for something new, or start my own thing?
We've got two powerful resources to help you take the next step:
1.
The SPARKED Podcast (weekly & free)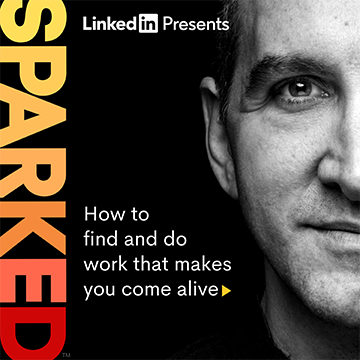 Every week on the SPARKED podcast, we invite a listener to share what's going on in their work & life, then pose a specific question to a rotating lineup of wise and kind mentors - the SPARKED Braintrust. Then, we dive in, sharing eye-opening, often surprising insights, ideas, strategies, and tips that help not only them, but you.
It's 100% free, and whether you're a podcast veteran or have never listened before, it's super-easy to find, listen to, and be massively inspired by.
Click on the button below to find it FREE on your favorite podcast app.
---
2. Read the Bestselling Book - SPARKED!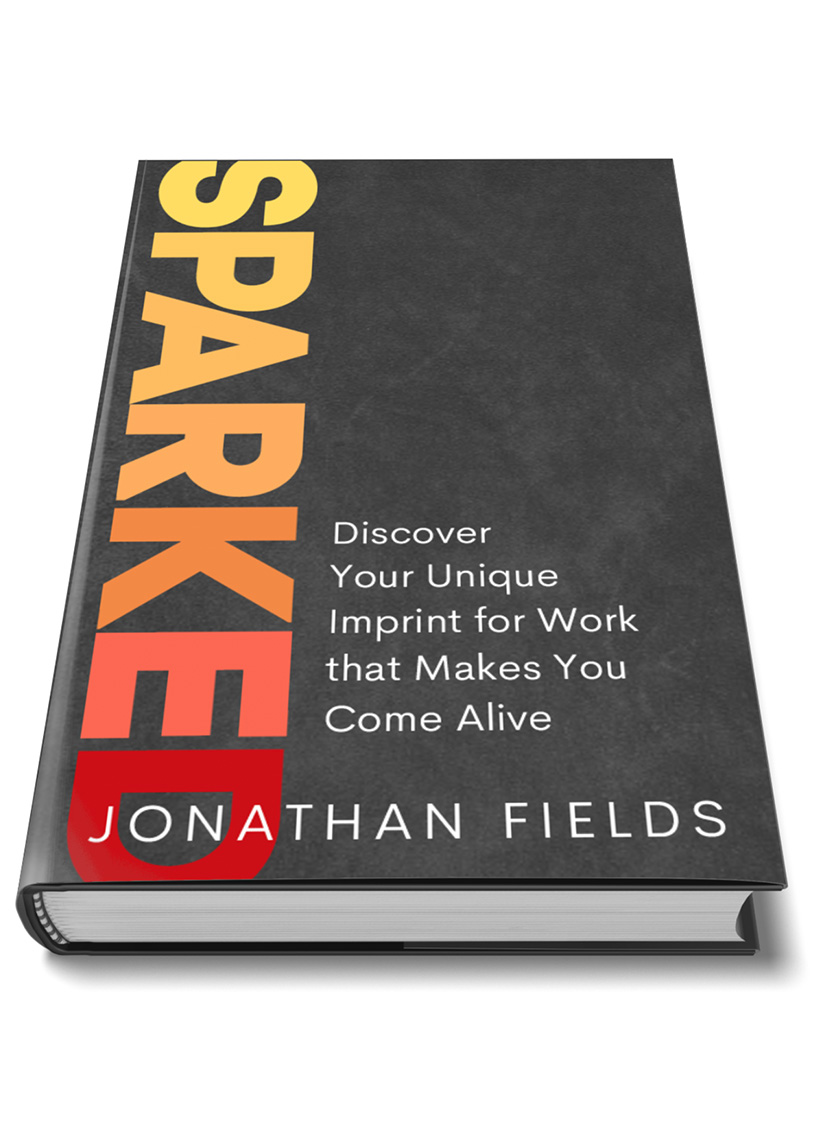 Learn 10-times more about your unique Sparketype profile, and how to tap it to transform your work & change your life.
"Jonathan Fields's SPARKED offers an invaluable, thought-compelling framework to help us understand ourselves, so we're better able to create happier, more productive, and more creative lives. When we discover our "sparketype," we learn what sparks our energy at work and in life—and what most often drags us down. Learning that I'm a Maven/Maker helped me gain tremendous insight into myself." - Gretchen Rubin, #1 New York Times bestselling author of The Happiness Project